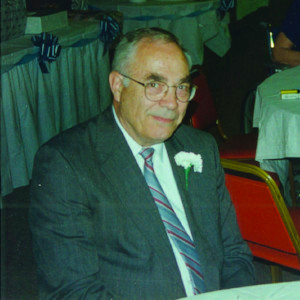 Robert Lavarnway Sr.
Robert Lavarnway Sr. opened the Quicker Printer in 1977 in Elmira NY.  With the help of his wife Catherine, he pursued his passion of printing and serving the community.  After a successful career as a CPA and treasurer, Robert and Catherine moved their family back to Elmira and starting as a Big Red Q franchise.  The business grew and became the Quicker Printer, eventually finding its home at 210 W. Gray Street in 1981. 
It has remained a family owned and operated business in the heart of Elmira, NY.  We are a full service shop specializing in traditional offset printing, both black-and-white and full color digital printing, signs, and mail services.  From business cards to muli-part carbonless forms to large format posters, and everything in between, we have the knowledge and the capability to meet all your printing and mailing needs.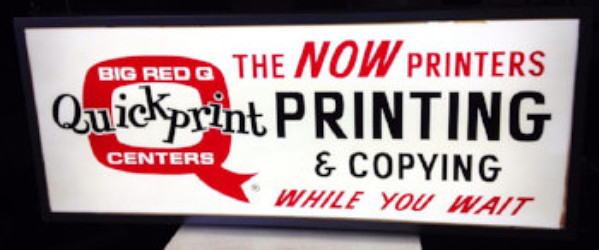 Original Sign from Big Red Q